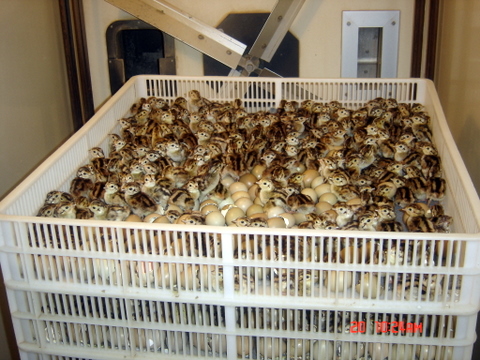 Our hatchery is a newly built facility where we have taken extensive planning on making production flow and bio-security top priority. Equipped with a fresh water egg washer, walk in egg cooler, and Nature Form incubators and hatchers, we hatch over 35,000 chicks weekly.
Our flight pens are designed to produce the most realistic natural habitat for upland game birds. Pens are constructed with 7′ sides and a mesh top stretched for a 15′ center height. Width and length are 100′ x 150′ (or larger in size for pheasants) and 25′ to 50′ x 150′ in size for chukars and bobwhites to give birds plenty of room to run and fly for conditioning. Then we seed each pen with a mixture of sorghum, sunflower, and millet with grass and some trees to give the birds extensive cover. With all this combined, we produce excellent birds for release, dog training, and stocking programs.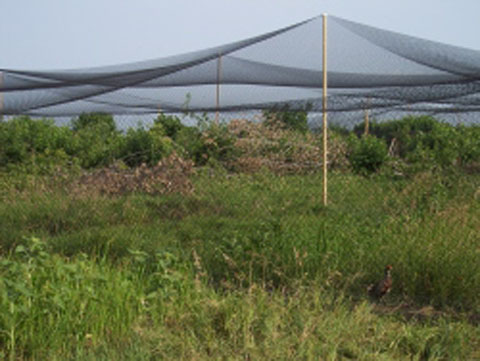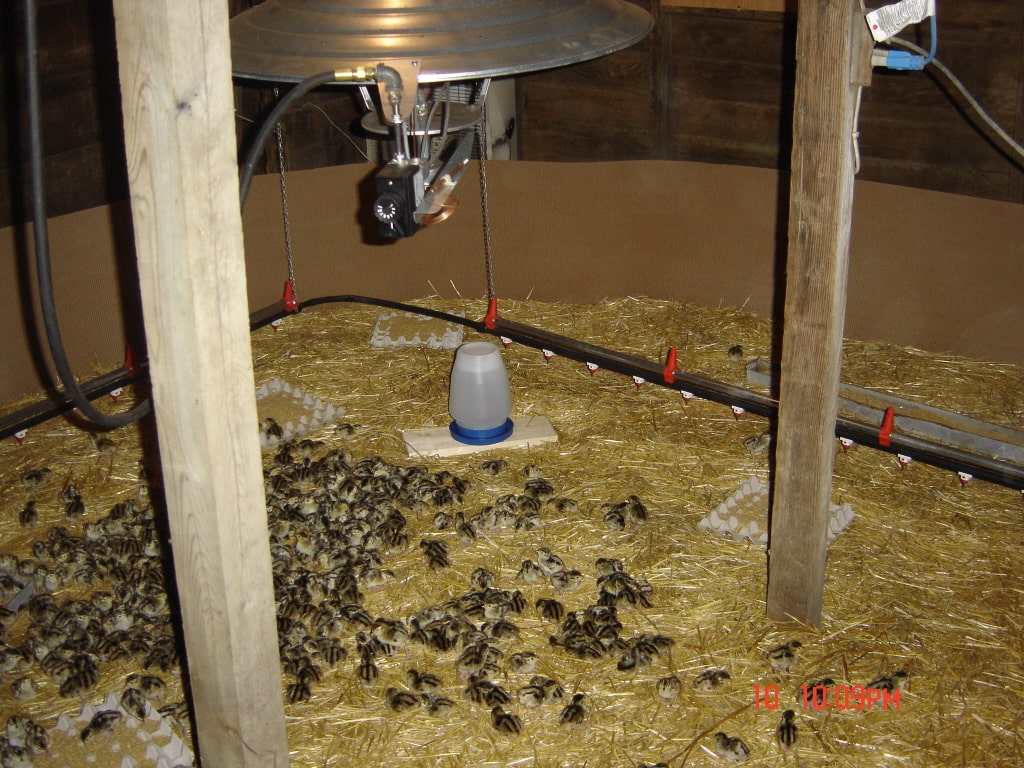 At Olesens Flyway we are dedicated to disease prevention. All of our birds are pollorum free. Our brooder houses are cleaned and sterilized after each use with 220 degree pressure washing and sanitizer, so you'll know you're getting healthy birds. While starting the birds in the brooder house we use a combination of heat lamps and gas brooders. We also use a nipple drinking system along with traditional waterers. When birds are six weeks of age, we move them to the outdoor flight pens where they remain until fully matured.